Correctional services holds open day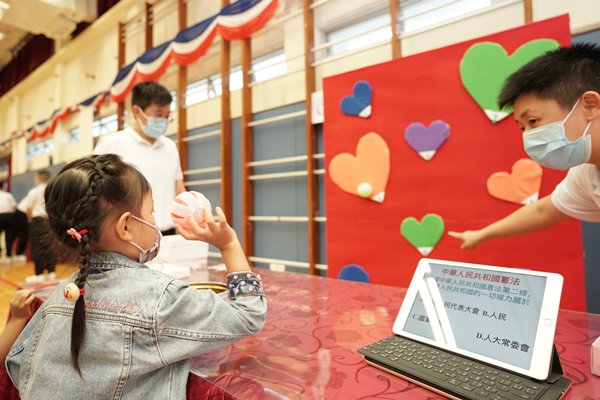 The Correctional Services Department supported National Security Education Day by holding an open day at its staff training institute today to enhance the public's understanding of its work including safeguarding national security.
The open day programme included Chinese-style foot drill demonstrations, Dog Unit and Regional Response Team demonstrations on scenario training, e-theatre quiz games and game booths. Exhibitions on national security education and photo corners were also set up.
The activities were held with a view to raising public awareness of national security and enhancing the participants' understanding of the role and daily work of the department in maintaining national security in various aspects.
The department has always acted as the last element in the criminal justice system, holds the position of "Anti-violence - uphold the rule of law", and strives to maintain a safe custodial environment. It also strictly enforces the law to maintain the order and stability of its correctional facilities.