Caspar Tsui briefs clansman reps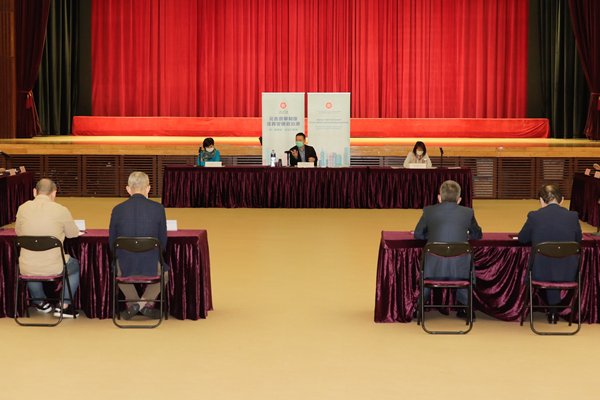 Secretary for Home Affairs Caspar Tsui today held six briefing sessions for representatives of more than 20 clansman organisations to explain the improvements to Hong Kong's electoral system.
Mr Tsui briefed the representatives on the amended Annexes I and II to the Basic Law approved by the Standing Committee of the National People's Congress and answered questions they raised.
He said the reconstituted Election Committee is broadly representative and its composition best demonstrates the balanced and orderly political participation of society, serving the overall interests of Hong Kong and signifying an important move to advance Hong Kong's democratic electoral system.
Mr Tsui stressed that improving the electoral system is conducive to the progress of the "one country, two systems" principle and can ensure the long-term prosperity and stability of Hong Kong.
He expressed hope that the attendees will support the amendments and co-operate with the Government in their relevant work.
Mr Tsui hosted 20 briefing sessions in total over the past two weeks to explain the necessity and urgency of improving the electoral system to around 280 representatives from Heung Yee Kuk, the religious sector, the sports sector, the culture sector, district organisations, associations based in Hong Kong, Kowloon and the New Territories, and clansman organisations.
The attendees in general supported improving Hong Kong's electoral system, thereby faithfully implementing the principle of "patriots administering Hong Kong".