Athletes get COVID-19 jab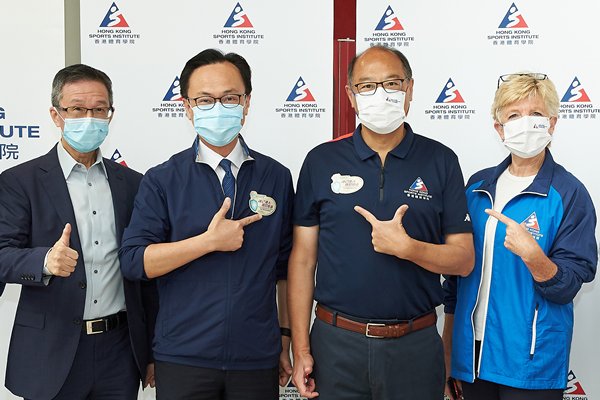 Secretary for the Civil Service Patrick Nip today visited the Hong Kong Sports Institute to view the administering of COVID-19 vaccines for athletes and coaches.
At the invitation of the institute, the Government has arranged Sinovac and BioNTech vaccinations for full-time athletes, coaches and relevant personnel of the institute since late March.
Mr Nip said: "Athletes often need to participate in overseas training and competitions. However, the overseas situation of the COVID-19 outbreak has remained serious. Three local karatedo athletes were confirmed as being infected with the virus last year. Therefore, it is very important for athletes to get vaccinated.
"Getting vaccinated can protect the health of athletes, enabling them to concentrate on their training and competitions. I hope they will strive for good results for Hong Kong and for themselves in upcoming international competitions."
At present, people aged 30 or above and those belonging to the priority groups can make reservations to get vaccinated.
Citizens in the priority groups can make reservations online for receiving vaccines at the community vaccination centres and the Hospital Authority's 18 general out-patient clinics.
They can also make appointments for vaccination with private doctors or clinics participating in the COVID-19 Vaccination Programme.