KS Wong joins green webinar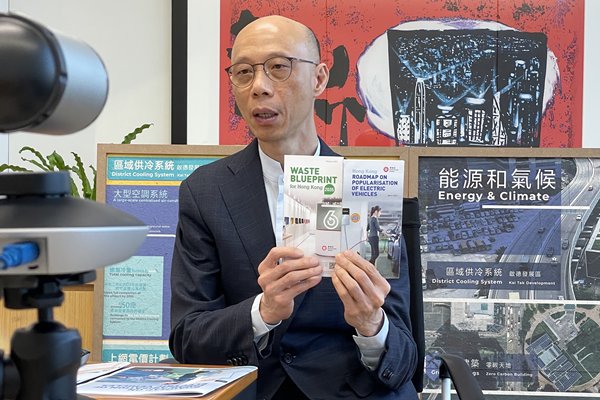 Secretary for the Environment KS Wong today discussed with more than 170 entrepreneurs and business executives from different European countries the prospects for European technology in contributing to a carbon-neutral Hong Kong.
During the webinar discussion, Mr Wong said Hong Kong has been exploring various solutions to combat climate change, noting that European technology has been playing a key role in establishing state-of-the-art waste-to-energy/resources facilities in the city.
He also appealed to European enterprises to grasp the many business opportunities arising from Hong Kong's progressive targets set on carbon neutrality.
The webinar was organised by the Hong Kong Economic & Trade Offices in Brussels and in Berlin, with support from 10 organisations and Belgium-Hong Kong Society Chairman Alexander De Beir as the moderator.