No virus cases in restricted area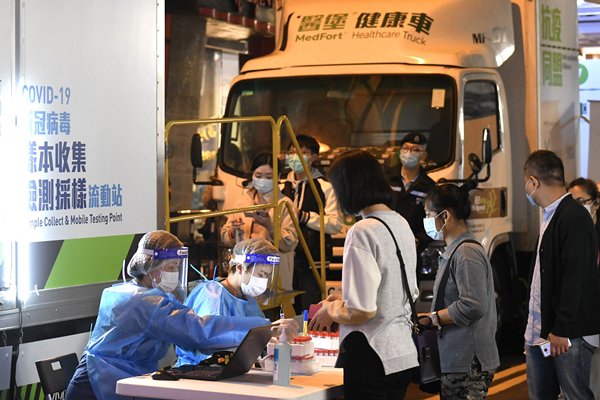 The Government announced that the compulsory testing exercise for the restricted area in Tsim Sha Tsui finished today with no confirmed COVID-19 cases found.
It exercised the power under the Prevention & Control of Disease (Compulsory Testing for Certain Persons) Regulation on March 8 to make a restriction-testing declaration, requiring people within the specified restricted area of Tsim Sha Tsui Mansion to stay in their premises and undergo compulsory testing.
The Government also issued a compulsory testing notice to those who had been at the building for more than two hours from February 23 to March 8 to undergo compulsory testing on or before March 10 even if they were not in the building when the declaration took effect.
About 500 residents were tested.
Meanwhile, the Government assigned staff to visit about 520 households, including more than 30 guesthouses with about 180 rooms, of which about 260 households or rooms did not answer the door. These include some households with confirmed cases or are undergoing quarantine and some units that are possibly vacant. Follow-up measures will be taken.
Enforcement actions are underway to verify that all people in the restricted area have been tested.