Points of sale cleaned up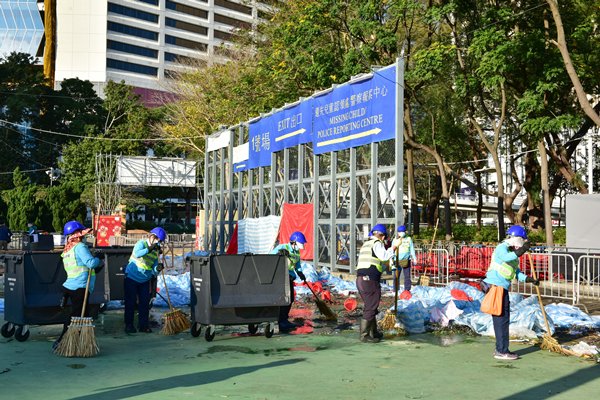 The Food & Environmental Hygiene Department today collected about 83 tonnes of refuse at 15 points of sale (POS) for new year flowers in Hong Kong.
About 11 tonnes were collected at the POS at Victoria Park.
Around 33 tonnes of bamboo sticks, 1.9 tonnes of wooden pallets, 24 tonnes of wilted or unsold flowers, as well as 0.7 tonnes of polyfoam, were collected at the 15 POS.
The Environmental Protection Department or green groups will make arrangements to put all recyclables to their best use through recycling or donation to other organisations and members of the public.
The department deployed 129 staff, 27 refuse collection and street cleaning vehicles to clean up the Victoria Park venue. The other POS were cleaned up by the department's contractors.
All site clearance work was completed by 5pm.