HK to scale new heights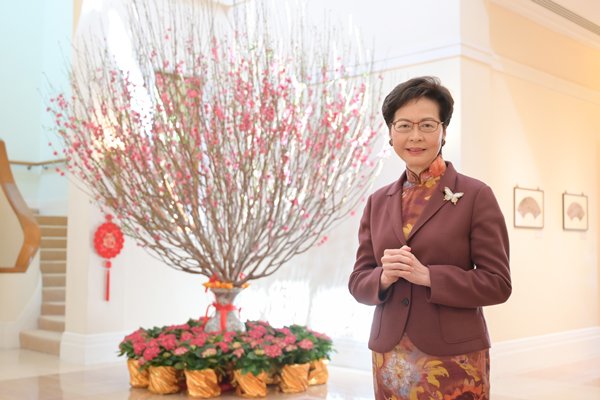 Chief Executive Carrie Lam
A new year represents new beginnings. Having gone through an exceptionally challenging year, we all look forward to a fresh start in the new year. This year, because of the epidemic, the Government urges members of the public to reduce gatherings and enjoy a quiet Spring Festival. Yet, with technology bringing people closer together, we can extend festive greetings to relatives and friends living here and abroad and express our care for senior family members and citizens through various means.
This year is the Year of the Ox. The ox is a symbol of diligence and perseverance. I believe that as long as we stand united and work together with perseverance, Hong Kong can certainly rise above all challenges, emerge stronger and scale new heights.
I wish you all a harmonious, auspicious and healthy Year of the Ox.
This is the translation of the Lunar New Year message delivered by Chief Executive Carrie Lam on February 11.