Testing in restricted area ends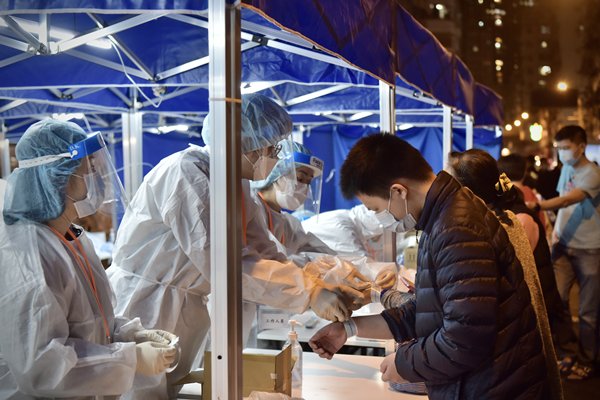 The Government announced that the compulsory testing exercise and enforcement operation for the restricted area in To Kwa Wan finished today with no confirmed COVID-19 cases found.
After the compulsory testing exercise, people in the restricted area who can present SMS notifications with negative test results or are wearing wristbands as proof of having undergone testing can leave the area.
The Government exercised the power under the Prevention & Control of Disease (Compulsory Testing for Certain Persons) Regulation on February 9 to make a restriction-testing declaration, requiring people within the specified restricted area to stay in their premises and undergo compulsory testing.
They had to stay at their premises until all people in the area were tested and the results were mostly ascertained.
Additionally, the Government issued a compulsory testing notice to those who had been at these buildings for more than two hours from January 27 to February 9 to undergo compulsory testing before February 11 even if they were not in the restricted area when the declaration took effect.
It set up temporary specimen collection stations at the restricted area and requested people subject to mandatory testing to have their combined nasal and throat swab samples collected for COVID-19 testing.
About 1,700 residents in the restricted area were tested.
Enforcement actions were carried out immediately after the compulsory testing exercise to verify that all people in the restricted area had undergone testing.
Meanwhile, the Government assigned staff to visit 645 households in the restricted area, of which 37 did not answer the door. Some of them are possibly vacant units.
Those who did not answer the door are urged to contact the Government to arrange testing as soon as possible.