111 green schools lauded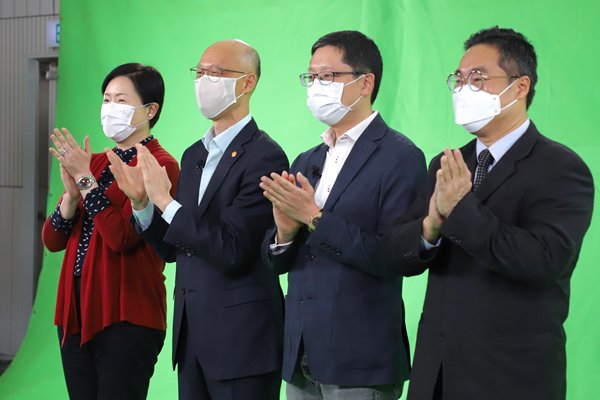 Secretary for the Environment KS Wong officiated at the 18th Hong Kong Green School Award presentation ceremony online today to recognise the green efforts of 111 schools.
Speaking at the ceremony, Mr Wong said the Government strives towards the goal of carbon neutrality before 2050, a goal announced in the 2020 Policy Address.
He called on the public to work together in combating climate change and developing low-carbon lifestyles, including energy saving and waste reduction and recycling.
Seventy-two schools received the Green School Award for promoting environmental education, while 39 schools won the NO Disposables Campus Award.
Primary and secondary schools were assessed on four criteria: environmental policy and campus environment, environmental management measures, environmental education plan and implementation, and environmental education effectiveness.
The schools that met the benchmark scores were given gold, silver or bronze awards.
Those receiving the Hong Kong Green School title were invited to compete for the 2020 Hong Kong Awards for Environmental Excellence.
The preschool category was also judged on four criteria: environmental infrastructure, environmental management, environmental education, and parents' participation in environmental activities.
Twelve preschools were awarded for their outstanding performance and presented with cash prizes of $5,000.
Launched in 2000, the award scheme has attracted the participation of more than 900 schools and encourages them to formulate an environmental policy, implement an environmental management plan and enhance environmental awareness.
Click here for details.