1.5k questionable masks seized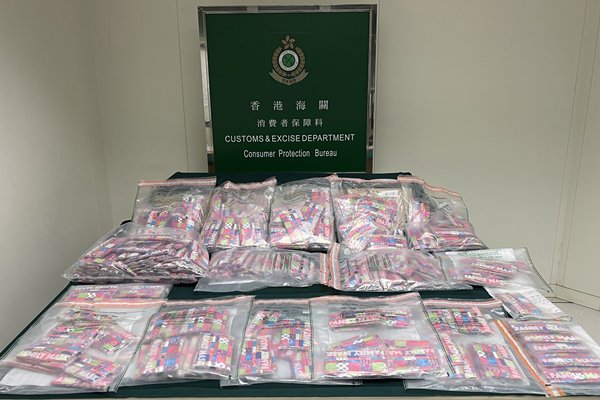 Customs announced that it seized 1,510 coloured and patterned surgical masks with bacterial counts suspected of exceeding the maximum permitted limit.
The masks seized are worth about $4,500 and two people have been arrested so far.
Customs has test-purchased 16 samples of surgical masks with colours and patterns and conducted tests according to the hygienic standard for disposable sanitary products.
The total bacterial count of one sample exceeded the maximum permitted limit by 12.5 times, in contravention of the Consumer Goods Safety Ordinance.
The sample was test-purchased from a chain cosmetics group's retail shop in Jordan.
Immediate action was taken upon noting the test results, by which 1,000 masks were seized from nine retail shops of the group concerned in various districts yesterday.
An additional seizure of the same type of masks, 510 pieces, was made at three retail shops of the Hong Kong manufacturer in Mong Kok and Lok Fu upon further investigation.
A 47-year-old female manager of the chain cosmetics group and a 56-year-old male director of the manufacturer were arrested. They have been released on bail pending further investigation.
Customs has conducted citywide special operations since January 27 last year to conduct spot checks, test purchases and inspections in various districts regarding surgical masks available in the market.
It has so far test-purchased over 760 types of surgical masks, among which 743 samples have been tested for bacterial counts.
The public can call 2545 6182 or email crimereport@customs.gov.hk to report information relating to suspected unsafe consumer goods.