Mission in Prison ceremony held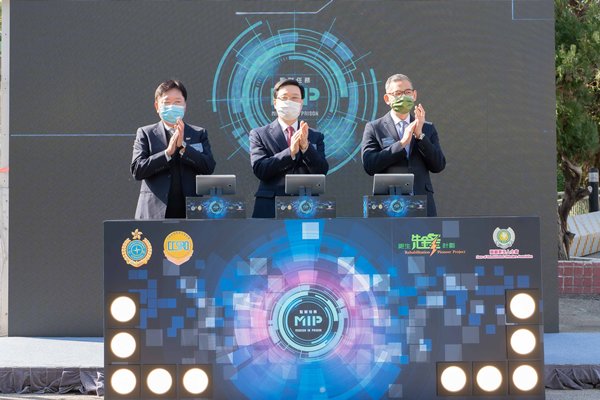 Secretary for Security John Lee officiated at the Correctional Services Department's community education programme "Mission in Prison" opening ceremony at Ma Hang Prison in Stanley today.
Introduced under the Rehabilitation Pioneer Project, Mission in Prison is based on the concept of escape room activity with elements of role playing, problem-solving and team building, which simulates various emergencies and daily situations confronted by CSD staff to bring young people authentic learning experience.
Incorporated with the concept of Smart Prison, "Mission in Prison" has 18 checkpoints. With the aid of smart applications on tablets, participants will become correctional officers to carry out various tasks to deter illegal activities organised by people in custody and formulate a rehabilitative programme for them to turn over a new leaf.
Launched in 2008, Mr Lee said the project collaborated with various schools and social service organisations to hold diverse learning activities to cultivate students' development of positive values, sense of responsibility, and help them become law-abiding citizens.
The department upholds the belief of correction and education to lead youngsters in custody to reflect, correct and equip themselves to start a new journey of life, he added.
About 70% of secondary schools in Hong Kong have taken part in the activities, with nearly 400,000 participants including youths and educators.