$880m laundering case uncovered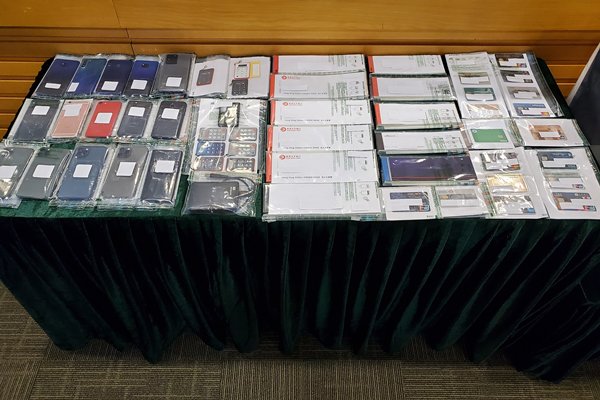 Customs today announced it smashed a suspected money laundering syndicate involving a money service operator (MSO) and an offshore company which made suspicious remittances of $880 million.
The MSO's bank balance of about $16 million has been frozen and its licence has been suspended.
The department said its officers identified a suspected money laundering syndicate earlier and mounted an operation on December 9.
They raided four residential premises in Sau Mau Ping, North Point, Shau Kei Wan and Tai Po, an office in Central and an MSO in Wan Chai and arrested three men and one woman who were involved in money laundering.
The four arrestees, aged between 42 and 61, are three employees of the MSO and the offshore company's director.
Initial investigations revealed that the three employees were suspected of conspiring with the offshore company by deliberately not carrying out customer due diligence checks on remittance transactions for money laundering purposes between May 2018 and April 2019, with a total of about $880 million of suspected crime proceeds handled.
Customs also seized computers, mobile phones, banking security authentication tokens and documents, including business registration records, bank statements, tax returns and chequebooks during the operation.
People may call 2545 6182 or send an email to [email protected] to report suspected money laundering activities.