Get flu jabs early: CE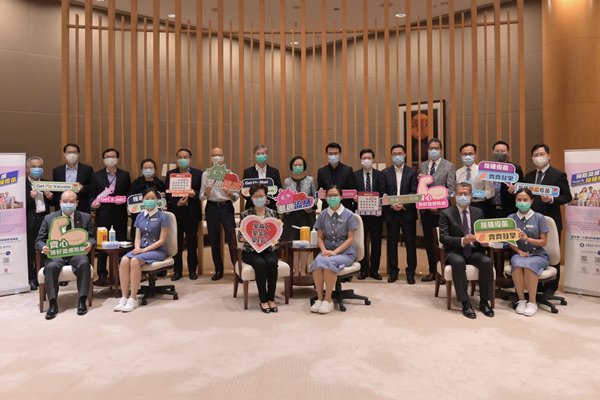 Chief Executive Carrie Lam today received the seasonal influenza vaccination (SIV) and urged citizens to get vaccinated early to prepare for the winter influenza surge.
Joined by principal officials and under secretaries, Mrs Lam also called on members of the public to maintain good personal and environmental hygiene.
Mrs Lam said with the COVID-19 pandemic and the approaching winter influenza surge, coinfection of influenza and COVID-19 may possibly cause more severe conditions.
She noted that the SIV is one of the effective means to prevent influenza and its complications, as well as to reduce the risk of influenza-related hospitalisation and death.
"I appeal to the high-risk groups in particular to receive free SIV early in the public healthcare system through the Government Vaccination Programme in order to enhance personal protection."
Various vaccination schemes for 2020-21 have been launched to provide free or subsidised SIV for eligible groups.
As it takes about two weeks after vaccination for antibodies to develop in the body and provide protection against seasonal influenza viruses, the Government appealed to the public to get vaccinated early.