Fake mooncake syndicate smashed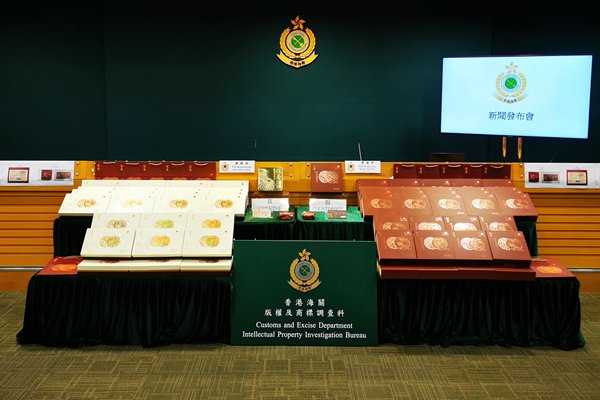 Customs today said it smashed a counterfeit mooncake syndicate in Yuen Long and seized about $90,000 worth of mooncakes and redemption vouchers.
The department had earlier received information alleging that a restaurant was suspected of selling counterfeit mooncakes and redemption vouchers and misled people by saying that they could redeem the cakes with the vouchers at a cake shop and its branches.
Upon investigation, the department conducted enforcement action on September 18 and seized about 170 boxes of suspected counterfeit mooncakes and 200 mooncake redemption vouchers.
On the same day, it raided a storehouse in Yuen Long where they seized another 170 boxes of suspected counterfeit mooncakes.
Customs arrested four people in total, including a 77-year-old male, believed to be the syndicate mastermind.
With the upcoming Mid-Autumn Festival, the department said it will enhance patrols and combat the sale of festive counterfeit food and goods.
It appealed to consumers to make purchases at shops with a good reputation and to check with the trademark owners or their authorised agencies if they doubt the products' authenticity.
People may report suspected infringing activities by calling the 2545 6182 hotline or by emailing [email protected].