1 type of mask found to be unsafe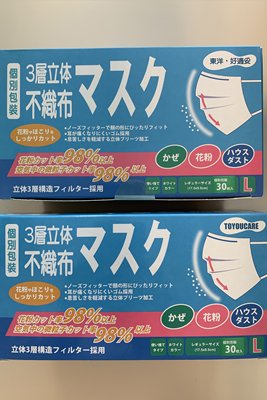 Customs seized 434 boxes of surgical masks which had a bacterial count suspected of exceeding the limit and urged people to stop using this type of mask.
The department received test results of the latest batch of 14 test-purchased surgical mask samples on July 29.
The total bacterial count of one type of surgical mask exceeded the limit by 1.3 times, contravening the Consumer Goods Safety Ordinance.
The department purchased the mask from a pharmacy in Sai Wan early this month. It was packed in boxes of 30 pieces each with individual packaging.
Customs on July 30 seized 304 boxes of surgical masks of the same type from a supplier's office in Kwai Chung and seized 130 boxes from three pharmacies with selling prices ranging from $98 to $128.
The investigation revealed that the masks were imported from the Mainland and were then supplied to three pharmacies located in Sai Wan, Mong Kok and Kowloon Bay.
Four people aged between 41 and 77, including a supplier director, a pharmacy director and two pharmacy proprietors, were arrested.
Customs launched a large-scale city-wide special operation on January 27 to conduct spot checks, test purchases and inspections of surgical masks on the market.
Up till now, 520 samples have been tested for bacterial counts, of which 11 types of surgical masks have failed the test.