Health chief takes part in WHO meet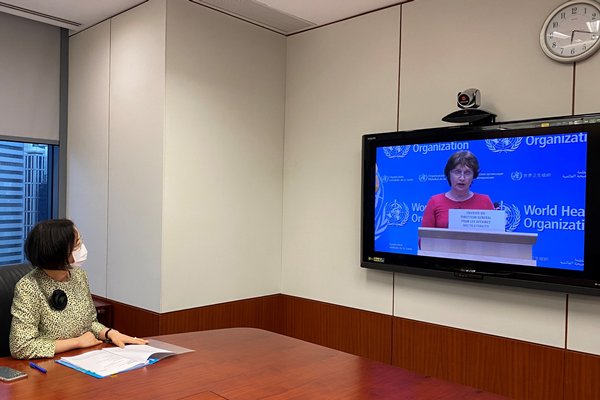 Secretary for Food & Health Prof Sophia Chan participated in the World Health Organization's (WHO) 73rd World Health Assembly via video conferencing today as a member of the Chinese delegation.
Due to the COVID-19 pandemic situation, this year's assembly is being held through video conferencing on May 18 and 19.
Its focus is on the anti-epidemic work by WHO member states and international co-operation.
During the assembly, member states will deliver statements focused largely on the COVID-19 pandemic, report their progress in fighting the disease, share knowledge on the evolving situation, and consider a draft resolution on COVID-19.
Prof Chan said: "In fighting against COVID-19, I believe that exchanging unique perspectives and hearing from leading experts in various fields are crucial to navigating the anti-pandemic strategies in the future, not just as individual countries but as a global community.
"The Government has maintained close co-operation with the WHO and health authorities of its member states to fight the pandemic together, with a view to protecting the health of Hong Kong people and maintaining a robust healthcare system in Hong Kong."