44 Wuhan-related cases detected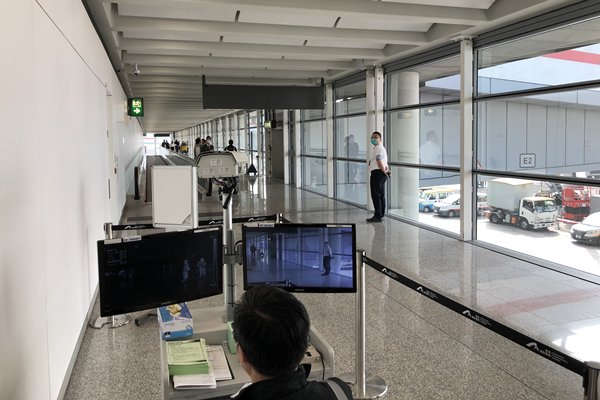 Forty-four pneumonia cases have been detected in Wuhan, with 11 cases in serious condition, the Centre for Health Protection said today after it received notification from the National Health Commission.
According to the commission's information, all patients are receiving treatment in isolation, while 121 close contacts are under medical surveillance.
Epidemiological investigations revealed that some patients are business operators at a seafood market in Wuhan.
So far, no obvious human-to-human transmission has been observed and no healthcare workers have been infected.
While the causative pathogen and cause of infection are still under investigation, influenza viruses, avian influenza viruses and other common respiratory diseases such as adenovirus have been ruled out as the cause.
Taking into consideration the latest situation, the centre said it has widened the scope of surveillance.
Doctors are requested to report to the centre if they encounter patients with fever and acute respiratory or pneumonia symptoms who have visited Wuhan within 14 days before the onset of the illness.
The centre said that it has also strengthened port health measures.
An additional thermal imaging system dedicated to checking the body temperature of travellers from Wuhan has been installed at the Hong Kong International Airport.
Additional manpower for checking the body temperature of inbound travellers has also been assigned to West Kowloon Station of the Guangzhou-Shenzhen-Hong Kong Express Rail Link, it said.
Those with relevant symptoms and travel history will be immediately referred to public hospitals for isolation, treatment and follow-up.
Meanwhile, public hospitals have as at noon in the past 24 hours admitted two females who have been to Wuhan in the past 14 days, the Hospital Authority announced.
They presented with fever and respiratory infections or pneumonia symptoms.
The authority said the patients, aged 12 and 41, are in stable condition and are being treated in isolation at Princess Margaret Hospital.
A preliminary investigation shows that both patients had not been to a wet market in Wuhan before their symptoms appeared.
The authority has sent specimens to the Department of Health for testing and will keep monitoring their conditions.
Public hospitals have reported five such cases to the department since December 31. Two of these patients have been discharged.