KS Wong attends I&T event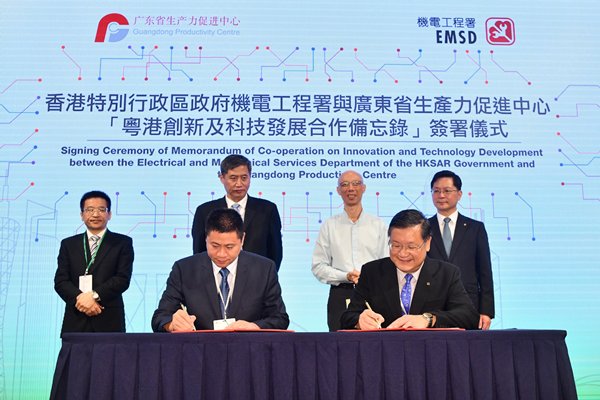 Secretary for the Environment KS Wong today attended the Green I&T Day, which showcased Hong Kong's innovation and technology achievements in energy efficiency and conservation, and renewable energy.
The event was held in Hong Kong Science Park by the Environment Bureau and the Electrical & Mechanical Services Department.
Speaking at the launch ceremony, Mr Wong said the bureau has set out energy saving and carbon reduction targets for the city.
He added that smart applications using I&T would help achieve the targets to help mitigate climate change.
The Government will lead by example and encourage the community to take part in promoting energy saving initiatives and renewable energy development, he said.
The Electrical & Mechanical Services Department also signed memorandums of co-operation with the Guangdong Provincial Association for Science & Technology and the Guangdong Productivity Centre to enhance I&T co-operation between the two places.
The event, which attracted over 600 participants, brought together more than 30 local and Mainland exhibitors to demonstrate their I&T achievements in energy conservation and renewable energy.