Work holiday scheme signed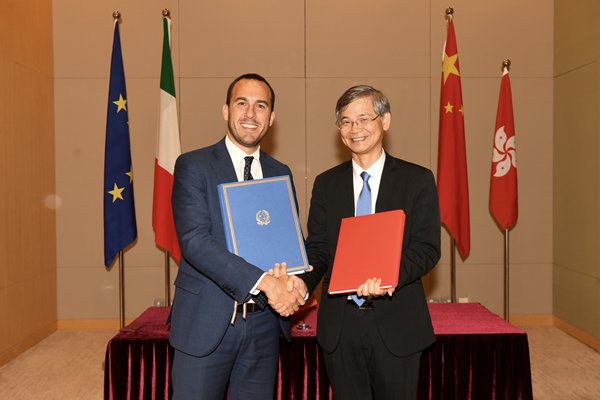 Hong Kong and Italy today signed an agreement to establish a working holiday scheme to benefit their respective youth.
Secretary for Labour & Welfare Dr Law Chi-kwong and Under Secretary of State, Ministry of Foreign Affairs & International Cooperation of Italy Manlio Di Stefano penned the agreement at the Central Government Offices.
Dr Law said: "The agreement will enable young people in Hong Kong and Italy to broaden their horizons and gain living and working experience in a foreign culture, as well as further reinforce our bilateral ties."
Under the agreement, 500 participants will be allowed to stay for up to one year in either Hong Kong or Italy where they can work to finance their visit or study short-term courses.
This is the 14th working holiday scheme Hong Kong has set up since 2001. It has similar arrangements with New Zealand, Australia, Ireland, Germany, Japan, Canada, Korea, France, the UK, Austria, Hungary, Sweden and the Netherlands.
More than 90,000 Hong Kong youths have benefited from these schemes.
Details on visa application procedures can be found on the Immigration Department website and the Consulate General of Italy's website soon.