KS Wong visits Singapore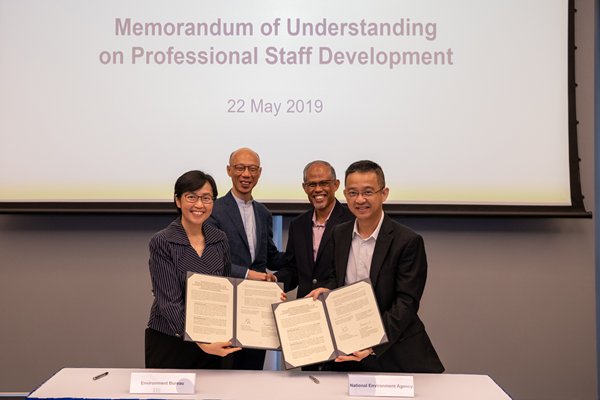 Secretary for the Environment KS Wong today began his visit to Singapore where he witnessed the signing of a Memorandum of Understanding (MoU) between Hong Kong and the city-state to enhance co-operation on environmental protection.
Mr Wong first met Minister for the Environment & Water Resources Masagos Zulkifli to discuss matters of mutual concern.
They then witnessed the signing of the MoU by Chief Executive Officer of the National Environment Agency of Singapore (NEA) Tan Meng-dui and Permanent Secretary for the Environment Maisie Cheng.
The pact aims to enhance the synergy between both sides regarding professional staff training on the environment front and to strengthen collaboration.
Mr Wong met officials from the Ministry of the Environment & Water Resources and the NEA, followed by a visit to a company providing electric car sharing services.
He also visited the Government Technology Agency where he met its Chief Executive Kok Ping-soon, and attended a dinner hosted by Senior Minister of State for the Environment & Water Resources Amy Khor.