84 green schools lauded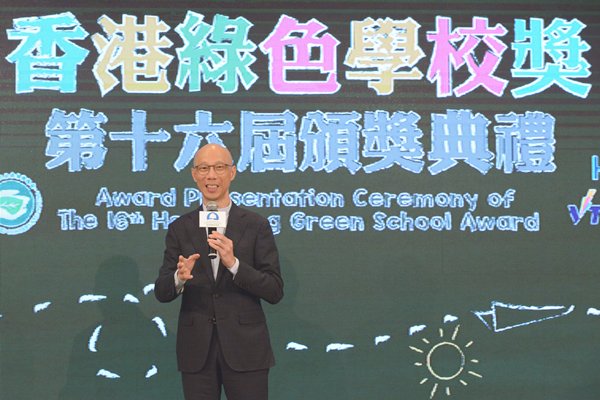 The green efforts of 84 schools were recognised by the Environmental Campaign Committee today.
Speaking at the 16th Hong Kong Green School Award presentation ceremony, Secretary for the Environment KS Wong said waste reduction at source is the key to tackling environmental problems.
He urged the public to take proactive action to achieve the aim of "dump less, save more" and live a low-carbon lifestyle.
The environment chief also encouraged schools to maintain their efforts in promoting the message of "use less, waste less".
Fifty-nine schools received the Green School Award for promoting environmental education and practising the habit of "use less, waste less", while 25 schools won the Green Lunch School Award.
The primary and secondary schools were assessed by four criteria: environmental policy & campus environment, environmental management measures, environmental education plan & implementation, and environmental education effectiveness.
Schools meeting the benchmark scores were given gold, silver or bronze awards.
Schools receiving the Hong Kong Green School title were invited to compete for the 2018 Hong Kong Awards for Environmental Excellence.
For pre-schools, assessment was based on environmental infrastructure, environmental management, environmental education, and parents' participation in environmental activities.
Launched in 2000, the award scheme has attracted the participation of more than 860 schools and encourages them to formulate an environmental policy, implement an environmental management plan and enhance environmental awareness.
Click here for details.