Police chief opens anti-crime contest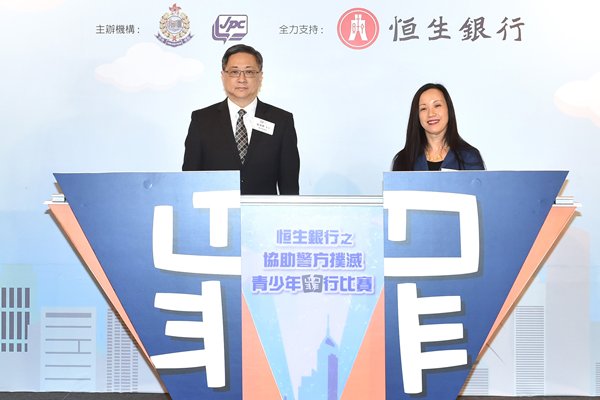 Commissioner of Police Stephen Lo has launched the Hang Seng Bank – Help the Police Fight Youth Crime Competition 2018.
The event will enhance public knowledge of drug activity, cybercrime, quick-cash crime and telephone deceptions.
Speaking at the launch ceremony today, Mr Lo said the Police is committed to upholding the rule of law and maintaining law and order. It also places great emphasis on youth development.
He hopes young people can use their creativity to help Police spread anti-crime messages.
Introduced in 1975, the biennial competition was last held in 2016, attracting more than 330,000 participants.
The competition includes web games, file jacket designs and video script writing. It is open to people aged under 25.
Winners will receive scholarship or book coupons and will be appointed as fight crime ambassadors.
Click here for details.