Health & Community
Imported H7N9 case recorded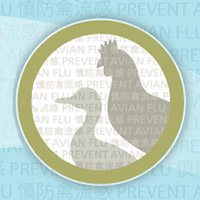 (January 23, 2015)
The Centre for Health Protection is investigating the second imported human case of avian influenza A (H7N9) in Hong Kong this winter. 
The case involves a 79-year-old man who travelled to Dongguang. 
Speaking at a press conference today, Centre for Health Protection Controller Dr Leung Ting-hung said the man fell ill on January 19 and was admitted to Alice Ho Miu Ling Nethersole Hospital on January 22. 
He is now in stable condition at Princess Margaret Hospital. 
He travelled to Zhangmutou district in Dongguang alone on January 5, where he visited a wet market with live poultry stalls, but had no direct contact with the birds. 
He returned to Hong Kong via the Lo Wu control point on January 19 but had no fever then. 
He lives alone in Tai Po. His two close contacts have no symptoms. 
Speaking on the peak flu season, Dr Leung said that since January 2 there have been 85 cases, including 42 deaths, of influenza-associated admission to intensive care units or death among adult patients. Since yesterday, seven severe cases have been recorded, with five deaths. 
Among the 85 severe cases, 64 involve people aged 65 or above, including 38 deaths. The figures show the elderly are more vulnerable and Dr Leung urged high-risk people, especially seniors and the chronically ill, to get vaccinated early.