Admin & Civic Affairs
Reform talks' principles agreed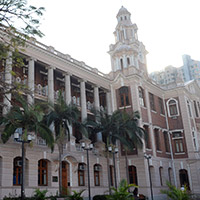 (October 06, 2014)
Under Secretary for Constitutional & Mainland Affairs Lau Kong-wah says the Government has agreed to the principles Federation of Students representatives raised for a dialogue on constitutional reform which is expected to take place this week. 
Speaking to the media after meeting students tonight, Mr Lau said they have agreed on the dialogue's three principles - multiple meetings, mutual respect and the Government's promise to implement points of consensus reached in the dialogue. 
The venue and agenda for the dialogue has yet to be confirmed. It will be open to the public.