Environment
May relatively warm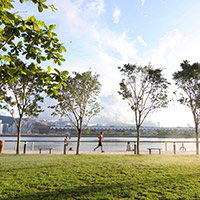 (June 03, 2016)
May was warmer with less rain than usual. The monthly mean temperature was 26.7 degrees Celsius, 0.8 degrees above the normal figure of 25.9 degrees. 
Despite several rainstorms in the month, the total rainfall was only 233.6mm, about 23% below the normal figure of 304.7mm. 
However, the accumulated rainfall of 885.4mm in the first five months of the year was about 38% more than the normal figure of 640.8mm. 
One tropical cyclone occurred over the South China Sea and the western North Pacific in the month.