Edward Yau meets BJ official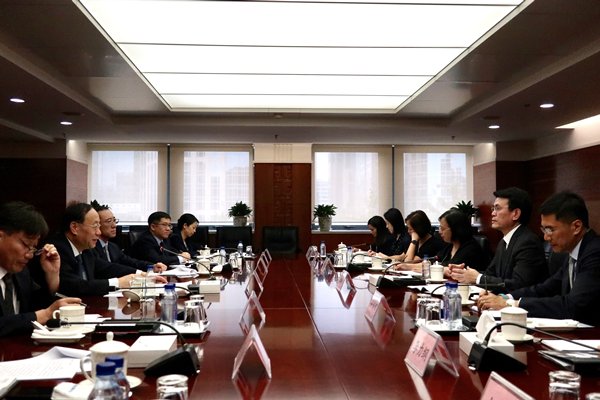 Secretary for Commerce & Economic Development Edward Yau today met Vice Minister of Commerce Wang Bingnan at the start of his visit programme in Beijing to exchange views on trade-related matters.
At the meeting, Mr Yau shared the progress of Hong Kong's participation in the Belt & Road Initiative.
He also confirmed that Hong Kong will actively participate in the China International Import Expo to be held in Shanghai in November.
The latest implementation of the Mainland & Hong Kong Closer Economic Partnership Arrangement was also discussed.
Mr Yau then met representatives of a state-owned enterprise in the afternoon.
He will attend the second Belt & Road Joint Conference in Beijing tomorrow with Secretary for Justice Teresa Cheng.