Students win physics medals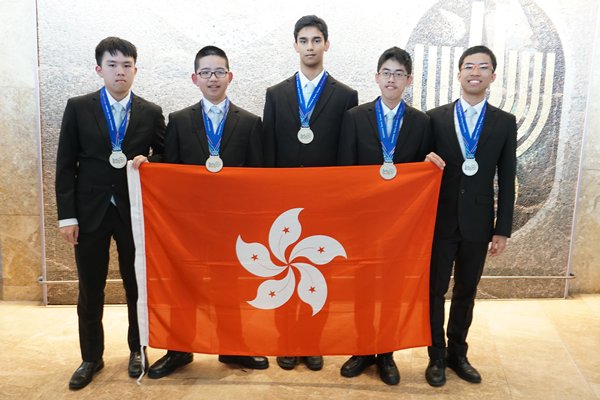 Hong Kong students have won five silver medals at the 50th International Physics Olympiad in Israel.
They are Chau Chun-wang from St Margaret's Co-educational English Secondary & Primary School, Gaurav Arya from King George V School, Li Tat-sang from Sing Yin Secondary School, Jeff Kwan from St Paul's Co-educational College and Lau Sze-chun from Diocesan Boys' School.
Secretary for Education Kevin Yeung congratulated the team on their performance.
"The impressive results achieved by the Hong Kong team this year showcase their potential in physics. The Education Bureau will continue to support and nurture more students with talent and interest in STEM (science, technology, engineering and mathematics) to strengthen Hong Kong's competitiveness globally."
He noted the Legislative Council approved an injection of $800 million into the Gifted Education Fund in October and that the Quality Education Fund will receive new applications for 2019-20 from August 1, with STEM Education being one of the seven priority themes.
The Government will also introduce the Life-wide Learning Grant in the new school year to provide new resources for schools to organise diversified experiential learning activities.
About 360 students from 81 countries or regions took part in the competition in Tel Aviv from July 7 to 14.