CS visits HKO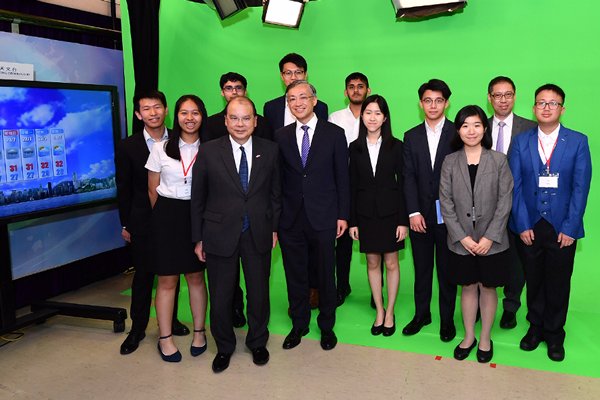 Chief Secretary Matthew Cheung visited the Hong Kong Observatory (HKO) today to learn about its latest developments.
Joined by four "Be a Government Official for a Day" programme participants, Mr Cheung received a briefing from HKO Director Shun Chi-ming on the department's work.
Mr Shun said the observatory is committed to enhancing Hong Kong's natural disaster preparedness and providing meteorological and related services through science, innovation and partnership.
Mr Cheung then went to the Central Forecasting Office where he was shown the round-the-clock weather forecast used for the public as well as the shipping, aviation, industrial and engineering sectors, and the department's radiation levels monitoring.
After he toured a TV studio, Mr Cheung said he was glad the HKO makes good use of social media to disseminate weather information and enhance public communication.
The department also plays an active role in supporting the plan for smart city development, he said, noting it has set up microclimate stations at its headquarters and other locations across the city to facilitate big data analytics as well as study urban microclimates and weather changes.
At the Earthquake Monitoring & Tsunami Warning Centre, he was informed about the collection and analysis of real-time seismic data in Hong Kong and across the globe.
Concluding the visit, Mr Cheung toured the History Room where he was presented with the HKO's achievements since it was established 136 years ago.
He praised the department for its dedication to protecting lives through science and encouraged staff to serve with professionalism.