Smart LAB hosts first forum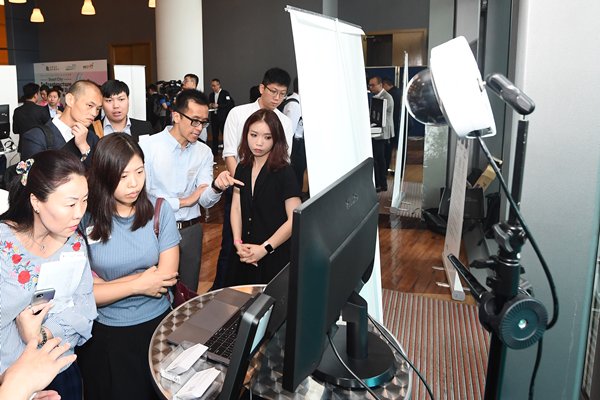 The Smart Government Innovation Lab attracted more than 230 representatives from government departments and the innovation and technology sector during its first technology forum today.
Under the theme "Smart City Infrastructure", the event was held at Cyberport where 14 networking and biometric technology companies presented their solutions and products.
The Architectural Services Department shared its experience in adopting innovative technologies for service improvement, while the Office of the Government Chief Information Officer gave a briefing on the Government's pro-innovation procurement policy.
The next forum will be held on September 25 at the Science Park.