Michael Wong visits eco-project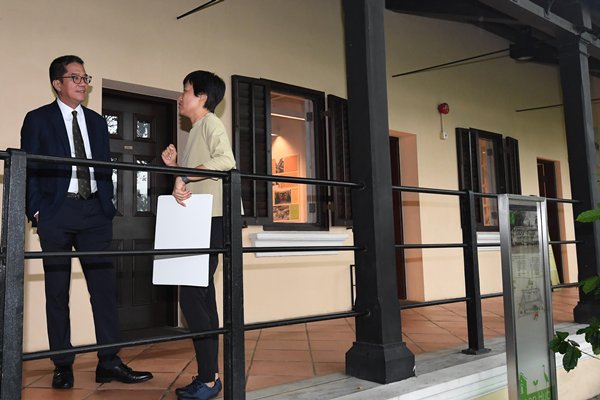 Secretary for Development Michael Wong toured the Green Hub revitalisation project during his visit to Tai Po District today.
Located at the old Tai Po Police Station, the Green Hub is one of the projects under Batch II of the Revitalising Historic Buildings Through Partnership Scheme.
The Kadoorie Farm & Botanic Garden Corporation revitalised the Grade I historic building to promote a lifestyle in tune with nature.
During his visit, Mr Wong was briefed on its daily operation, including sustainable living workshops on the benefits of a low-carbon diet and summer night eco-walks.
He also visited the facility's co-op shop and canteen which runs on the principle that food should be healthy, plus community and environmentally friendly.
Mr Wong also met Tai Po District Councillors.