Frank Chan visits Kowloon City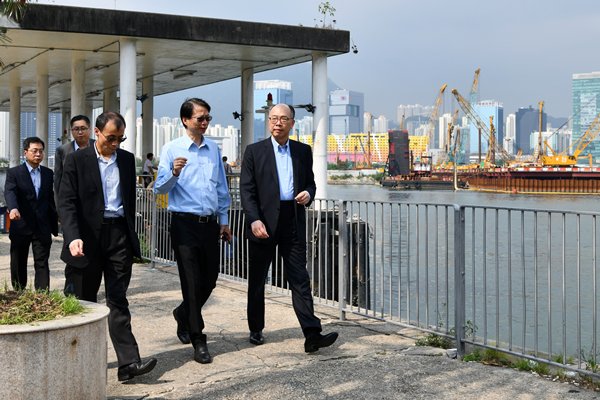 Secretary for Transport & Housing Frank Chan today visited Kowloon City to inspect transport facilities in the district.
Mr Chan first toured the Stone Houses Family Garden, a Revitalising Historic Buildings Through Partnership Scheme project.
He then went to observe the traffic conditions around To Kwa Wan's tourist hot spots and was briefed on measures to improve the flow of coaches.
The transport chief also visited Ma Tau Kok Public Pier to view the relocation work of the landing steps at King Wan Street, and viewed the works progress at the Central Kowloon Route construction site.
Wrapping up his visit, Mr Chan met District Councillors to discuss local transport and housing issues.