Mental health wellness promoted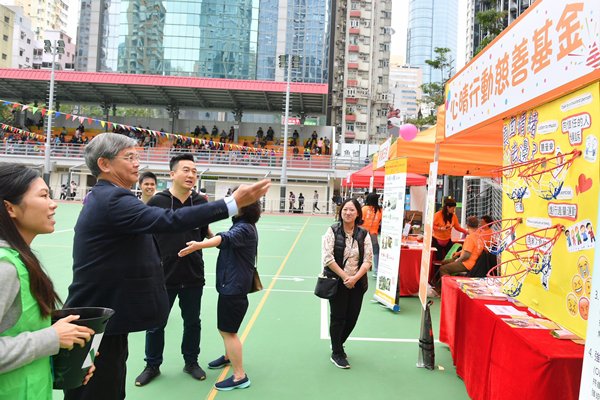 Secretary for Labour & Welfare Dr Law Chi-kwong today officiated at the "Home, Power" carnival, the finale of 2018 Mental Health Month.
He joined more than 500 representatives from non-governmental organisations, community groups and self-help organisations as well as students and volunteers to promote family mental health.

Speaking at the ceremony, Dr Law said the Social Welfare Department has set up 24 Integrated Community Centres for Mental Wellness operated by NGOs since 2010.
They provide one-stop community support services for people aged 15 or above who have recovered from mental illness, people with suspected mental health problems, their carers and residents in the district.
As of September, the integrated community centres have provided services to more than 73,000 people, he said.
"We will also expand their service scope to secondary school students aged under 15, including drop-outs, to strengthen professional support for youths and assist them transiting to appropriate adult support services," he added.
Before the ceremony, Dr Law visited carnival booths and thanked welfare organisations for their hard work in promoting mental health across the community.