Frank Chan views transport facilities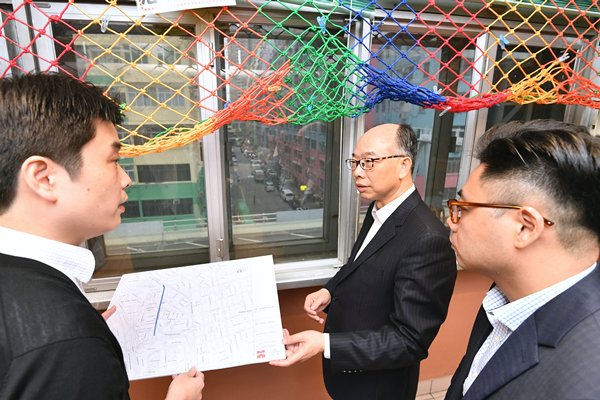 Secretary for Transport & Housing Frank Chan today visited a school and inspected transport facilities in the Yau Tsim Mong District.
At Tak Sun School, Mr Chan received a briefing on the school facilities and observed students in class.
He also visited Tai Kok Tsui to learn more about the noise problem at the West Kowloon Corridor and the follow-up action being taken.
Mr Chan also went to the pedestrian footbridge at Mong Kok Road where Highways Department officers updated him on the works progress for the footbridge extension straddling Nathan Road.
He also met Yau Tsim Mong District Council members to discuss local transport and housing issues.