Dev't advisory body meets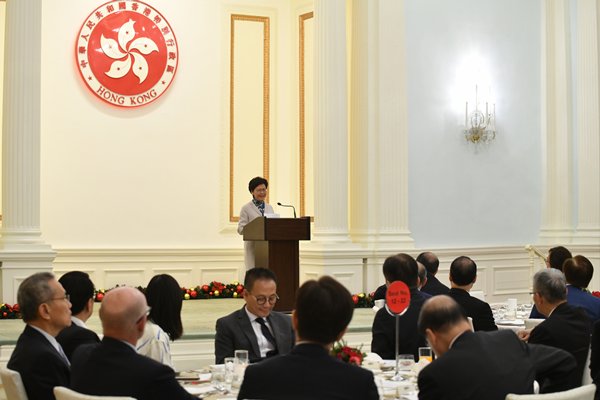 The Chief Executive's Council of Advisers on Innovation & Strategic Development held its fourth meeting today to discuss talent and manpower development in Hong Kong.
Chief Secretary Matthew Cheung gave a presentation on the city's talent and manpower development at the meeting, where members received a briefing on the manpower challenges faced by Hong Kong.
The challenges include an ageing population, a low fertility rate, a dwindling workforce, and a fast-changing and competitive global economic environment.
They gave advice on the city's talent admission schemes as well as ways to enhance education and training.
Chief Executive Carrie Lam said talent is the most important driver for Hong Kong's continued development, and education and training are the key to nurturing talent.
"In addition to enhancing the quality of local talent, various schemes are in place to attract talent outside Hong Kong, and we will continue to review their effectiveness and seek ways to improve them as and when necessary."
She hosted a lunch before the council meeting for her advisers as well as chairmen and vice-chairmen of relevant advisory and statutory bodies.