Safe caterers commended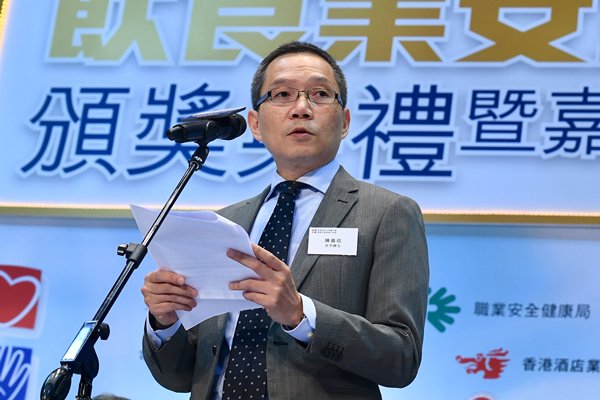 Commissioner for Labour Carlson Chan presented prizes in the 2018-19 Catering Industry Safety Award Scheme today.
Organised by the Labour Department and the Occupational Safety & Health Council, the event saw the participation of 324 catering establishments and 366 workers.
Mr Chan said the joint efforts of the industry, the Government and the council led to a 38% drop in the accident toll in the trade to under 5,000 over the last decade.
He said despite the visible improvement, every stakeholder must continue their effort to improve the industry's performance in occupational safety and health.
Launched in 1999, the Catering Industry Safety Award Scheme encourages a good occupational safety culture in the catering industry and recognises catering establishments, supervisors and workers with good safety performance.
The Safe Use of Personal Protective Equipment Award was introduced this year to recognise workers who use the equipment properly.