FS opens InnoCarnival 2018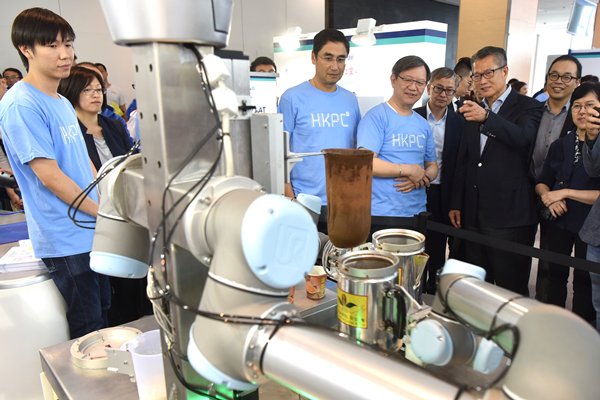 Financial Secretary Paul Chan opened InnoCarnival 2018 at the Science Park in Sha Tin today.
Organised by the Innovation & Technology Commission with the theme "Innovate for a Smart Future", the carnival showcases an array of the latest local innovations and research achievements.
Speaking at the opening ceremony, Mr Chan said innovation and technology is the major engine for pushing ahead economic development, and the Government strives to promote I&T development.
Over the past two years, the Government has committed resources of about $80 billion and various projects have been rolled out progressively.
They include establishing research clusters on healthcare technologies, artificial intelligence and robotics technologies at the Science Park, developing suitable plans for a smart city, and introducing artificial intelligence and chatbot functions to the GovHK portal, he added.
As the highlight event of InnoTech Month 2018, the carnival raises public interest and knowledge about I&T and further promotes an I&T culture in the community.
Along with campaign partners the Federation of Youth Groups and the Science & Technology Parks Corporation, about 60 programme partners including universities, research and development centres, and technology firms, have set up booths displaying their local innovations and research achievements.
The carnival runs until November 11. Admission is free.
Click here for details.