Career planning conference launched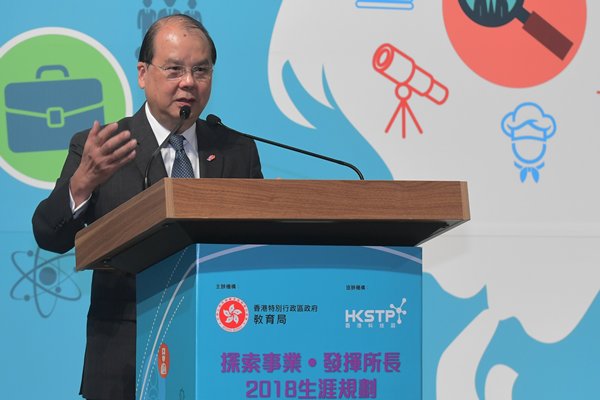 Chief Secretary Matthew Cheung opened the Exploring Careers, Utilizing Talents – Life Planning Education Conference 2018 at the Science Park today.
Held by the Education Bureau, the conference provides a platform for professionals and scholars to share their expertise and professional views on students' career exploration and opportunities with education practitioners.
About 600 local and Mainland education practitioners and programme partners enrolled for the conference.
Various business entities, professional bodies and non-governmental organisations have worked closely with the bureau to provide a wide range of career exploration activities for students through the Business-School Partnership Programme.
Since the 2014-15 school year, more than 300 business partners have joined the programme, which has organised more than 3,600 activities, benefitting 930,000 students.