CE hails STEM Education Centre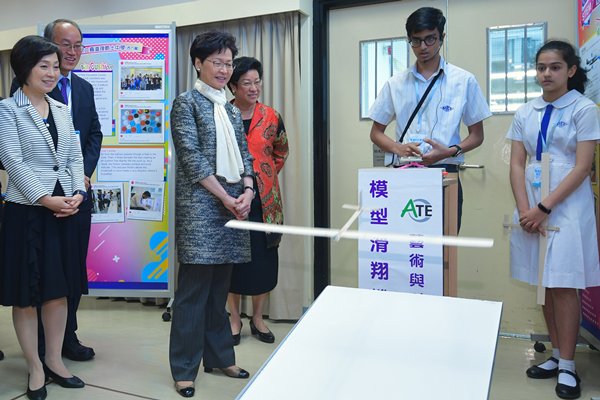 Chief Executive Carrie Lam officiated at an event today to mark the first anniversary of the opening of the STEM Education Centre in Lok Fu.
The occasion highlighted supporting science, technology, engineering and mathematics (STEM) education in schools over the past year, shared students' work and introduced services for this school year.
Mrs Lam toured various facilities in the centre and was introduced to prize-winning student work and achievements, including a 3D printed Chinese cultural architecture design model, an air-cushioned sliding raft and hovercraft model projects.
She also visited the centre's Maker Space and observed students participating in STEM learning activities.
The centre will organise various STEM-related courses and activities this school year, including education training programmes for teachers and inter-school competitions for students.
It will continue to provide school-based support services to partner schools.