Edward Yau visits Yau Tsim Mong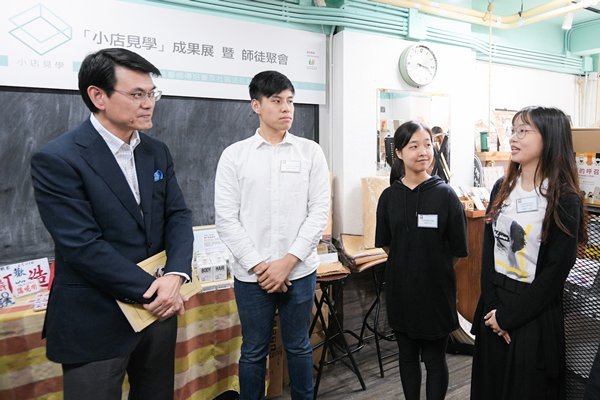 Secretary for Commerce & Economic Development Edward Yau today visited Mong Kok Post Office and non-profit organisation, Life Workshop, in Yau Tsim Mong District.
Mr Yau first visited Life Workshop and talked with young people to learn about its operation.
It organises traditional handicraft workshops and sells products from traditional stores in the district with new packaging and innovative designs. The workshop also sells products designed by local illustrators and craftspeople.
Mr Yau then toured Mong Kok Post Office where he was briefed on its user-oriented design adopted in its renovation work completed in 2011.
He said the design enables the post office to offer better service, enrich customer experience, improve operational efficiency and provide a better working environment for staff.
Wrapping up his visit, Mr Yau also met Yau Tsim Mong District Councillors.