FS praises Police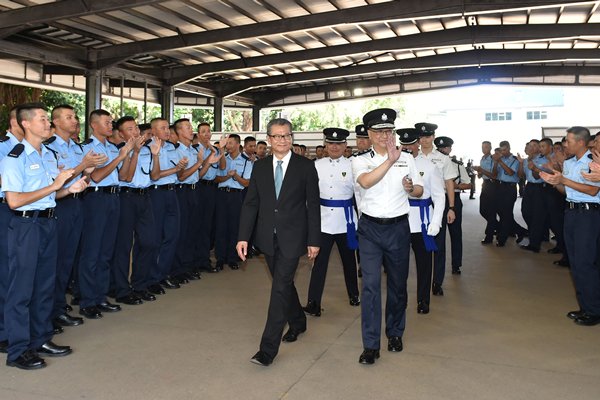 Financial Secretary Paul Chan today praised the Police for its outstanding performance and continuous improvement, and for maintaining a favourable law and order situation in Hong Kong.
Speaking at the Police College passing-out parade, Mr Chan said in the first half of the year, a total of 26,550 crime cases were recorded, down about 1,700 cases year-on-year, the lowest figure since 1977 when half-year crime statistics were first kept.
He attributed the low crime rate to the efforts of Police officers.
Mr Chan noted the force has strived to serve the public and maintain public order.
He added the results of the Police Service Satisfaction Survey in 2018 showed that 84% of respondents were satisfied with Police services, the highest figure since the inception of the survey in 2000.
Mr Chan urged the graduates to continue lifelong learning to acquire different kinds of knowledge to meet the changing needs of society and enhance their capability to fight crime.
A total of 45 probationary inspectors and 230 recruit constables graduated today.