Joshua Law starts North America visit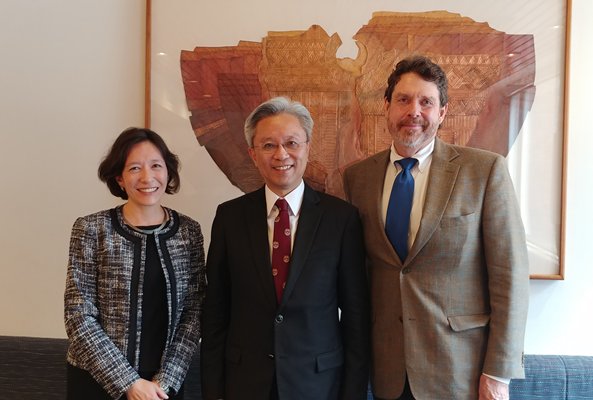 Secretary for the Civil Service Joshua Law has started a four-day visit to the US and Canada to learn more about their civil service management and training.
Mr Law began his trip by visiting the John F Kennedy School of Government at Harvard University in Boston, to gain a better understanding of the school's training for civil servants and its public administration and policy programmes.
He also toured the Massachusetts Institute of Technology to learn about its experience in promoting innovation and the use of technology.
Mr Law will also visit the School of International & Public Affairs at Columbia University in New York which runs executive courses for civil servants from all over the world, and meet New York City Department of Citywide Administrative Services government officials to exchange views on civil service management and training.
The civil service chief will travel to Ottawa and Toronto later this week.
He will visit the training facilities at the University of Ottawa's Centre on Public Management & Policy to find out about its training courses for public officers, and tour the Canada School of Public Service to view its operations and civil service training courses.
Mr Law will meet Privy Council for Canada government officials to discuss the management of the civil service.
He will also meet Ontario Treasury Board in Toronto representatives on matters relating to human resources policy and management in government.