Law Chi-kwong visits Labour Dep't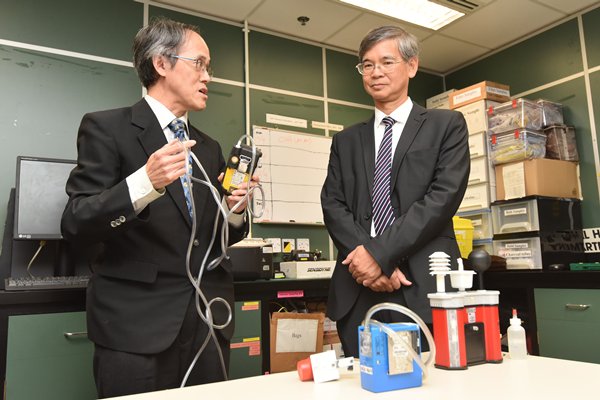 Secretary for Labour & Welfare Dr Law Chi-kwong visited the Labour Department Headquarters today to take a closer look at the department's work.
Accompanied by Commissioner for Labour Carlson Chan, Dr Law learned about the department's work and challenges.
He said the staff's professional and proactive attitude has helped move policy initiatives on improving employees' welfare as well as occupational safety and health forward.
He encouraged them to maintain a good partnership with employee and employer stakeholders in order to respond to new trends in the labour market.
Dr Law then visited the Statutory Minimum Wage Division to observe its work in overseeing the implementation of the statutory minimum wage and providing secretariat support for the Minimum Wage Commission.
He then went to the Labour Inspection Division to learn about the inspections of workplaces conducted by labour inspectors and investigations into cases of suspected breaches of labour laws.
When visiting the Occupational Health Service, occupational hygienists introduced Dr Law to their daily work, including the use of different instruments to assess hazards affecting employees' health in the workplace, such as detecting toxic gases, asbestos and thermal stress.
Dr Law expressed concern about the safety of those working in confined spaces, such as manholes, underground sewers and tunnels. He reminded people in charge of construction works to carry out risk assessment in advance and that workers should take all safety precautions.
He also visited the Safety Promotion Division to hear about its work in stepping up education and publicity on safety for working at height.