Officials visit Wan Chai schools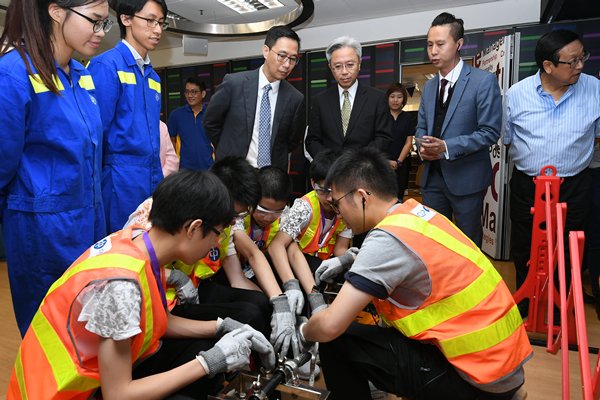 Secretary for the Civil Service Joshua Law and Secretary for Education Kevin Yeung met kindergarten and secondary school students in Wan Chai today.
Mr Law and Mr Yeung first went to St James' Settlement, where they joined some high-school students in a job simulation activity.
The students shared how the programme has enhanced their self-understanding and helped them to set up their career goals.
They encouraged the students to be proactive in their learning and future exploration.
Mr Law and Mr Yeung then visited the Boys' & Girls' Clubs Association of Hong Kong Cheerland Kindergarten where they learned more about the back-to-school routine for toddlers.
They wrapped up their visit by meeting District Councillors to discuss civil service and education issues.