Joshua Law visits Islands District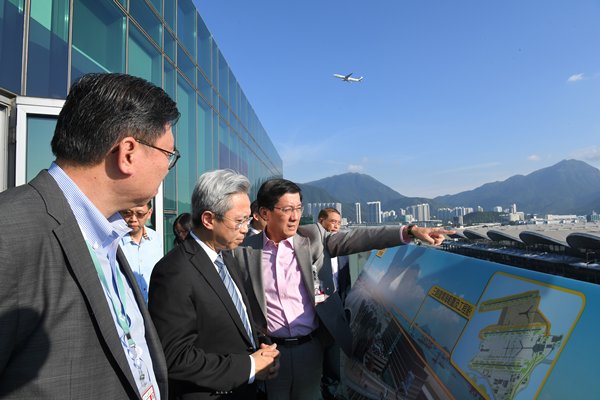 Secretary for the Civil Service Joshua Law today learned about the latest developments of the Islands District's major infrastructure projects and the Tung Chung New Town Extension (TCNTE) project.
Mr Law visited HKIA Tower, where he was briefed by the Airport Authority on the three-runway system and the SkyCity project.
During the visit, Mr Law also observed infrastructure and development projects, including the Hong Kong-Zhuhai-Macao Bridge and the Tung Chung East reclamation works under the TCNTE project.
Mr Law said he was pleased to learn the project will allow the development of housing, the economy and the community to run in parallel.
The project will provide about 50,000 residential flats and about 870,000 sq m of commercial floor space, accommodating an additional population of more than 140,000 and creating about 40,000 job opportunities.
Mr Law said: "In today's Islands District visit, I have conducted a journey on major infrastructure, which has enhanced my understanding of the efforts made by the civil service colleagues on these projects."
He also met Islands District Council members.