CS visits Sham Shui Po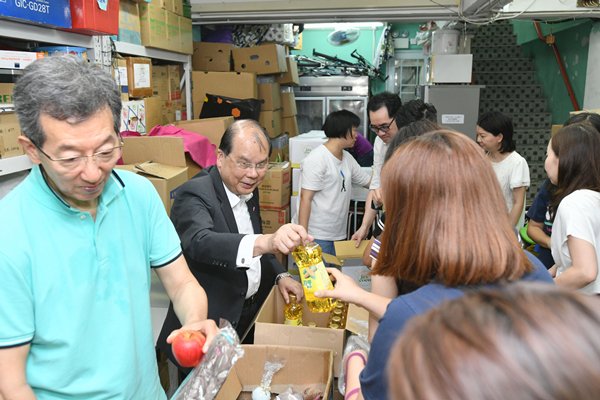 Chief Secretary Matthew Cheung today visited Sham Shui Po to stay updated on developments to revitalise historic buildings and boost support for the underprivileged in the district.
Visiting J Life Foundation (Family Service Center) and its facilities, he learned the centre strives to help needy children and reduce inter-generational poverty through a wide range of services such as food assistance, homework guidance and tutorial services.
Mr Cheung met families receiving assistance and reassured them the Government would continue to support the underprivileged through the effective use of public resources and initiatives introduced by the Commission on Poverty and the Community Care Fund.
He then proceeded to Mei Ho House to visit the YHA Mei Ho House Youth Hostel and the Heritage of Mei Ho House Museum.
He said the revitalised Mei Ho House, comprising a youth hostel and an exhibition under one roof, could foster cultural exchange, enrich Hong Kong's tourism resources and provide affordable accommodation to visitors.
Mr Cheung also met District Councillors to listen to their views on community issues.