Joshua Law visits Tai Po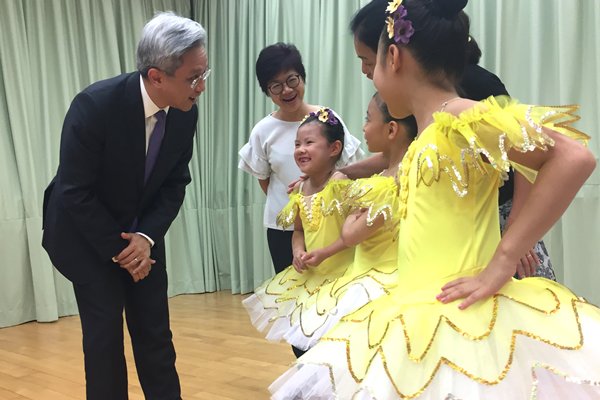 Secretary for the Civil Service Joshua Law visited Tai Po today where he toured a sports centre and met youths participating in a social start-up programme and e-sports training.
After a meeting with District Councillors, he toured sports facilities and watched various classes at the Tai Po Sports Association Li Fook Lam Indoor Sports Centre.
Mr Law said he was glad the centre provides a variety of sports and recreational activities for residents to encourage exercising.
He also visited the office of the Tai Po District Youth Outreaching Social Work Team to chat with youngsters taking part in programmes for social-tech incubation and e-sports.
Mr Law said he recently met tertiary students who joined the Government's summer internship schemes and learned most of them started life planning at an early stage.
"The Government will strive to do its best in youth development work by addressing their concerns about education, career pursuit and home ownership, and encouraging their participation in politics as well as public policy discussion and debate, so as to support them in realising their potential," he said.