CS tours district police station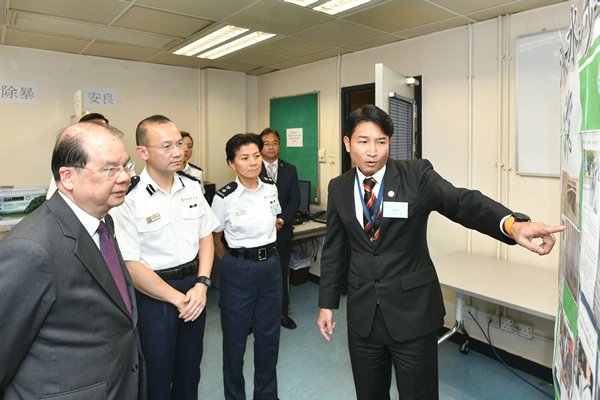 Chief Secretary Matthew Cheung today visited Sham Shui Po Police Station to learn more about the district's community policing.
He started his visit by meeting District Commander Tony Ho and senior officers of the district.
Mr Cheung then toured the police station which is a Grade II Historic Building built in 1925.
He was given an update on the situation of street sleepers and illegal structures in the district, as well as the challenges faced by frontline officers.
Mr Cheung was also briefed on how Police have enhanced communication with ethnic minorities to help them integrate into the community.
He commended frontline officers for their professionalism and positive attitude in ensuring Hong Kong remains one of the safest cities in the world.