James Lau tours Kwun Tong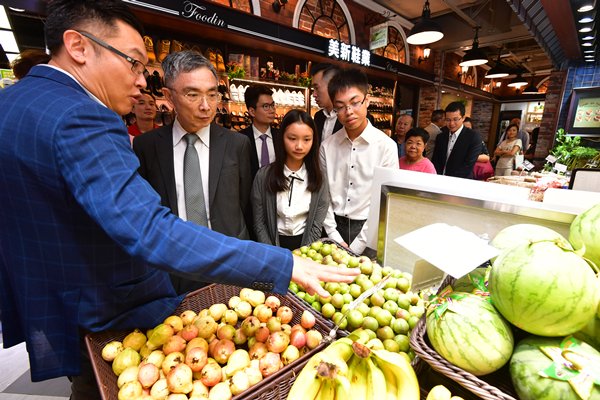 Secretary for Financial Services & the Treasury James Lau visited Kwun Tong today.
Mr Lau first went to Kai Tin Market in Lam Tin where visitors can use Octopus and Alipay to make payments. The market, built almost 30 years ago, was refurbished and reopened this month.
Mr Lau said the electronic payment ecosystem is getting more mature in Hong Kong, adding the Government will continue to formulate initiatives to promote wider adoption of mobile retail payment.
Mr Lau then proceeded to the Kwun Tong branch of the Institute of Vocational Education and toured its Banking & Finance Professional Development Centre, Professional Accountancy Centre and Human Resource Assessment Centre.
He said he was pleased its students could acquire professional skills through practical training in a simulated working environment and encouraged them to be aware of the latest developments in the financial services industry to prepare for their career development in the sector.
Wrapping up his visit, Mr Lau met Kwun Tong District Councillors to discuss issues, including the development of mobile payment and the impact of trade conflict between the Mainland and the US on Hong Kong.