Kevin Yeung visits Yuen Long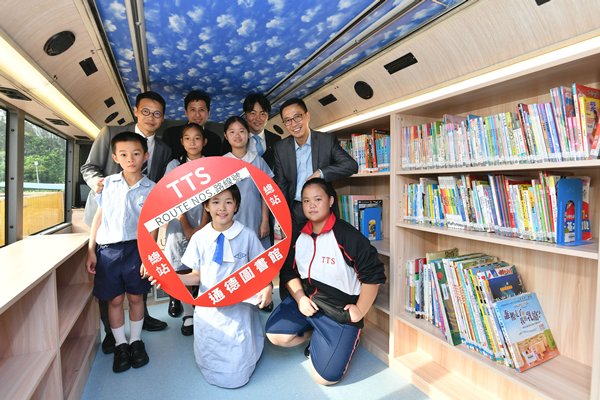 Secretary for Education Kevin Yeung today visited a primary school in Yuen Long.

Mr Yeung learned about the Tung Tak School's development plan and exchanged views with its school head and teachers.
He boarded a library bus next to the school's playground, where he shared the joy of reading with students participating in summer activities.
Mr Yeung said he was pleased the school has made every effort to promote reading.
The school also organises activities including an annual reading award scheme, regular reading sessions where teachers and students recommend books, and handicraft making and thematic storytelling workshops.
Starting from the 2018-19 school year, the Education Bureau will disburse a new Promotion of Reading Grant to all public schools to foster a good reading culture.
A recurrent subsidy of $30,000 will be provided for each special school, $20,000 to $40,000 for each primary school and $50,000 to $70,000 for each secondary school. The total expenditure on the grant will amount to $48 million a year.
Mr Yeung also met Yuen Long District Council members.