Kevin Yeung visits Central & Western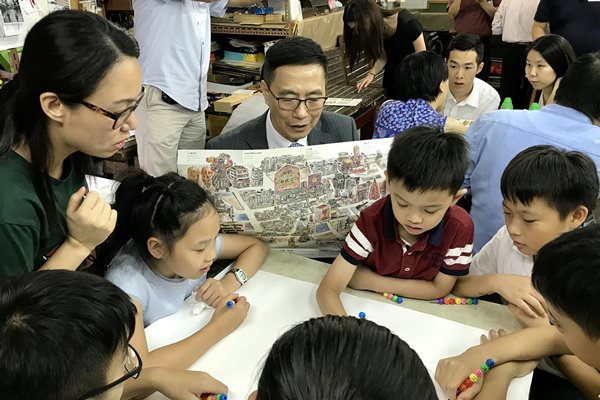 Secretary for Education Kevin Yeung joined a cultural heritage tour and met youngsters in Central & Western District today.
He first joined a local tour of intangible cultural heritage co-organised by the Conservancy Association Centre for Heritage and the Central & Western District Office.
The tour introduces aspects of the district's history and culture such as paper crafts, printing and dried seafood, to parents and their children.
Mr Yeung commended parents for arranging family activities during the summer holiday and allowing their children to take ample rest.
He then met members of the Central & Western District Youth Development Network, followed by a meeting with District Councillors.
Mr Yeung was accompanied by two secondary school students participating in the Be a Government Official for a Day programme.
The two students also shadowed him during other meetings and activities throughout the day.